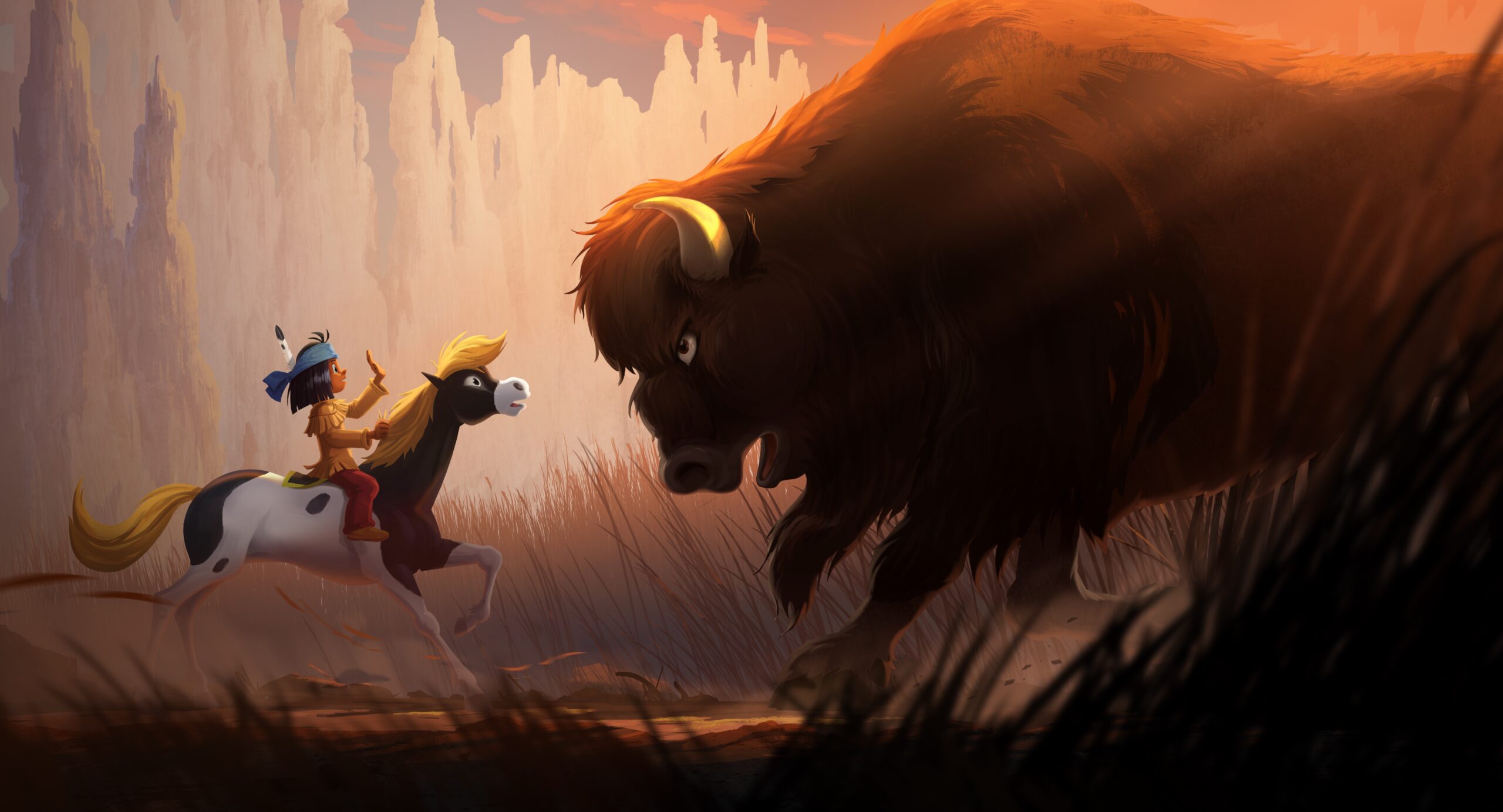 PUBLISHED 28th February 2023
Ellipse Animation to present Yakari 2 feature film at Cartoon Movie 2023
Thursday, March 9 at 10:00 in Amphi B
Presented by Raphaële Ingberg (executive producer), Pierre Reyssat (producer)
and Xavier Giacometti (writer-director)
Ellipse Animation will be presenting, on Thursday 9 March at Cartoon Movie, the forum for European coproductions in animated film, Yakari 2 (working title), its new feature in development.
The second film inspired by the famous comic book character and his world, created by Derib & Job (5 million copies sold to date) is initiated by Ellipse Animation. It is coproduced with Belvision in Belgium and written and directed by Xavier Giacometti, as was the previous film.
"The very promising success of Yakari, a Spectacular Journey during the summer of 2020 encouraged us take on a new project, to continue this exciting adventure", said Caroline Audebert, Managing Director of Ellipse Animation."Despite the film being released during the pandemic, the film had 350,000 entries in French cinemas and had a good start in Germany, with over 150,000 entries in just three days, until the theatres had to close. Yakari was the second most exported French animated feature in 2021".
"Cartoon Movie's choice to have Yakari 2 among the pitches of the year, and the nomination of the film for the Eurimages Coproduction Development prize, are our first totems. We are very happy that their positive energy is boosting our new feature", she added.
"In the first film we paid tribute to Derib's style in the comic book. Even though the animation is 3D, the film kept a 2D appearance. For this new film I wanted a radical change, a new, deeper and more international dimension. We have abandoned the outlines and flat colours for something with more volume, much more texture, and most of the backgrounds will be made in 3D. There will also be the work of a real cinematographer on the depth, the lenses and integration", said Xavier Giacometti.
The film will be made in France, at Ellipse Studio Angoulême and in Belgium, at DreamWall.
Synopsis
Yakari's friend Buffalo Seed is injured by a herd of buffaloes and falls into a deep sleep which threatens to take him into the world of dreams. Rainbow reveals her talents as a shaman to keep him conscious, while Yakari and Little Thunder go off in search of the only being capable of bringing him back to life: his totem, the fantastic and dangerous buffalo Thathanka!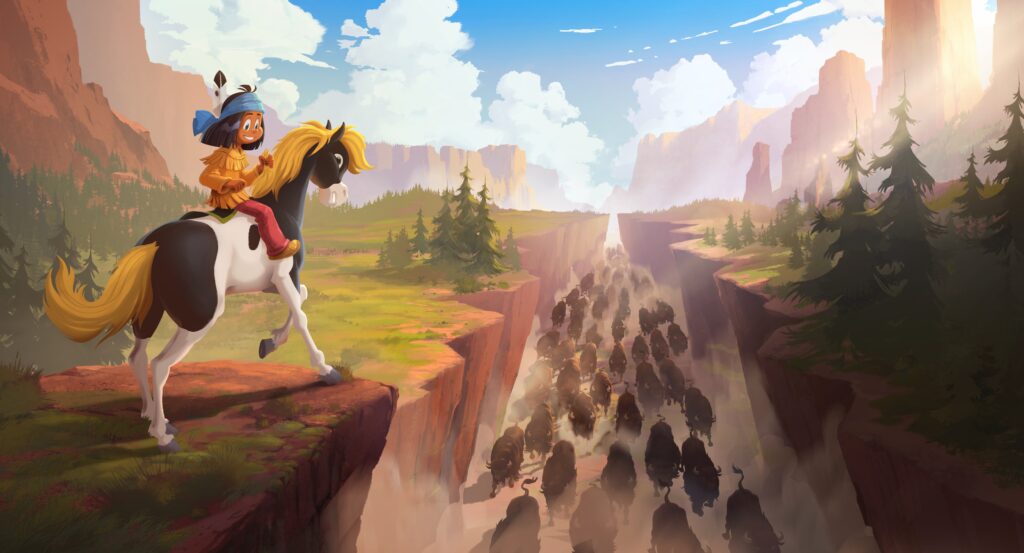 Technical information
Executive producers: Dargaud Media (Ellipse Animation) – Caroline Audebert – Belvision – Raphaël Ingberg
Producer: Pierre Reyssat
Director: Xavier Giacometti
Format: 85'
Audience: Family
Genre: Adventure
Animation technique: 3D
Literary author: Xavier Giacometti
Graphic author: David Dany
Composer: Guillaume Poyet
France distribution: underway
International distribution: underway
Based on the comic book YAKARI by Derib & Job.
About Xavier Giacometti
Director, scriptwriter and storyboarder Xavier Giacometti has worked with the production companies C&D, Gaumont TV, PMMP, Millimages, Xilam and Ellipse Animation. He directed the television series Dragon-Flyz, Happyness, Cartouche, Toupou, Fire Quest, Pim Wright and Yakari (5 seasons), and wrote and directed the feature film Yakari, a Spectaculat Journey produced by Ellipse Animation (Dargaud Media label). He knows the world of Yakari really well and for several years he has scripted the new adventures of the young Sioux in the comic books published by Editions du Lombard. He is currently preparing the new animated Yakari film, which he is writing and directing.