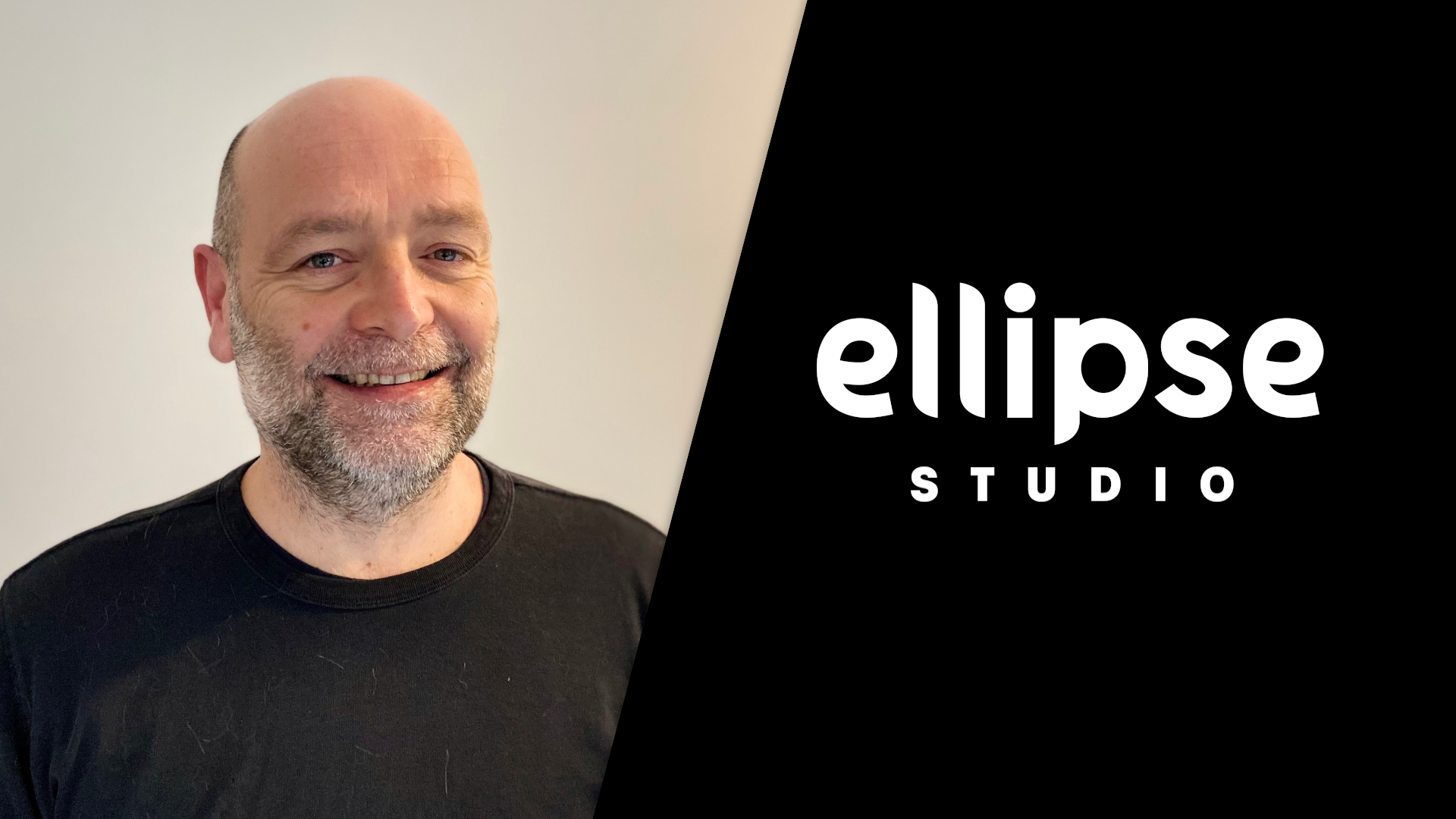 PUBLISHED 18th January 2023
Ellipse Animation strengthens its Angouleme studio and appoints Arnaud Réguillet to direct it
Ellipse Animation is continuing its development by strengthening its production capacity from its
Angouleme site. Established in the Charente since 2014, in February Ellipse Studio Angouleme will
be moving into new offices with 660 m2 floor space and will treble the number of workstations,
going from around 50 to 160.

Ellipse Studio Angouleme, where season 2 of The Fox-Badger Family was produced (season 1 won
the Unifrance Audiovisual Export Award in 2020) and which is broadcast on France Télévisions, is
getting ready to work on ambitious new programmes: Versailles Unleashed for France Télévisions,
The Marsupilamis for Groupe M6, The Smurfs season 3 for TF1 and Nickelodeon (Paramount
Group) and the feature film Yakari 2 which will be presented next March at Cartoon Movie.
"This development of our Angouleme studio is an important step in our strategy" said Caroline
Audebert, Managing Director of Ellipse Animation. "It will enable us to make a larger number of
productions in parallel and plan more projects. Between Paris and Angouleme, Ellipse Animation
now counts 260 seats on site alone. Furthermore, we can benefit in full from the excellent ecosystem set up by Pôle Image Magelis with the combination of studios, service providers and schools. We are also going to strengthen our relationships with schools to facilitate our recruitment policy".

To support this transformation, Caroline Audebert asked Arnaud Réguillet, an experienced
animation professional who has worked is several studios both in France and abroad, to join the
Ellipse Animation to take up the newly created post of Director of Ellipse Studio Angouleme.

As part of the mission he began on January 2, he reports to Caroline Audebert and works closely
with line producers Fabien Coulon and Xavier Morelli, and CG General Supervisor Laurent Panissier.
"Arnaud's profile and valuable experience, along with his perfect knowledge of the environment in
Angouleme, since he has lived and worked in the Charente for several years, are a capital asset for
Ellipse Studio" said Caroline Audebert. "We are thrilled to welcome him on board and to work with
him on new projects that we will be announcing in the coming weeks".

"I am very happy to join Ellipse Animation at a key time in its history" said Arnaud Réguillet. "It is
a historic company that I've had the pleasure of working with as a free-lancer, which knows how to
renew itself, to adapt to a very competitive environment and innovate in a group which provides a
unique eco-system in Europe. I am proud to have the trust of Caroline and the team to drive this
wonderful growth in headcount and be able to develop new areas in the months to come".

About Arnaud Réguillet

Arnaud Réguillet holds a Master's in Political Sciences and has worked in animation for the past 25 years. After working in an image post-production company, he joined the sales division of the Ramsès group, a service provider grouping together a sound studio of the same name, the video lab PEV and the TouTenKartoon studios.
In 2001, he became production manager of the studio 2 Minutes, supervising, notably, Bricks and Brats for France Télévisions, one of the first series which had is manufacture entirely relocated to France. In 2004, he joined Executive Toon Services, a structure initiated by the Toon-Alliance, a network of complementary independent studios based in Paris, Angouleme, Montreal, Annecy and Liège, covering the whole production pipeline of animated series (Totally Spies, Zip-Zip, Bask-Up, Molusco…) and features (The Suicide Shop, April and the Extraordinary World…).

Arnaud Réguillet settled in Angouleme in 2016 as part of the creation of Unique Animation for the
Samka group, before becoming director of operations for Superprod. In 2019, he became a free-lance line producer, working for Donjon Animation, the Ukranian producer Kapi Studio, Autour de Minuit and Ellipse Animation, while continuing to contribute to further education institutions: Audencia, EMCA and l'Atelier, of which he became director at the beginning of 2020.

From January 2021 to December 2022, he again worked with 2 Minutes to develop new
partnerships with French and international producers, and then joined Ellipse Animation as
Director of Ellipse Studio Angouleme in January 2023.