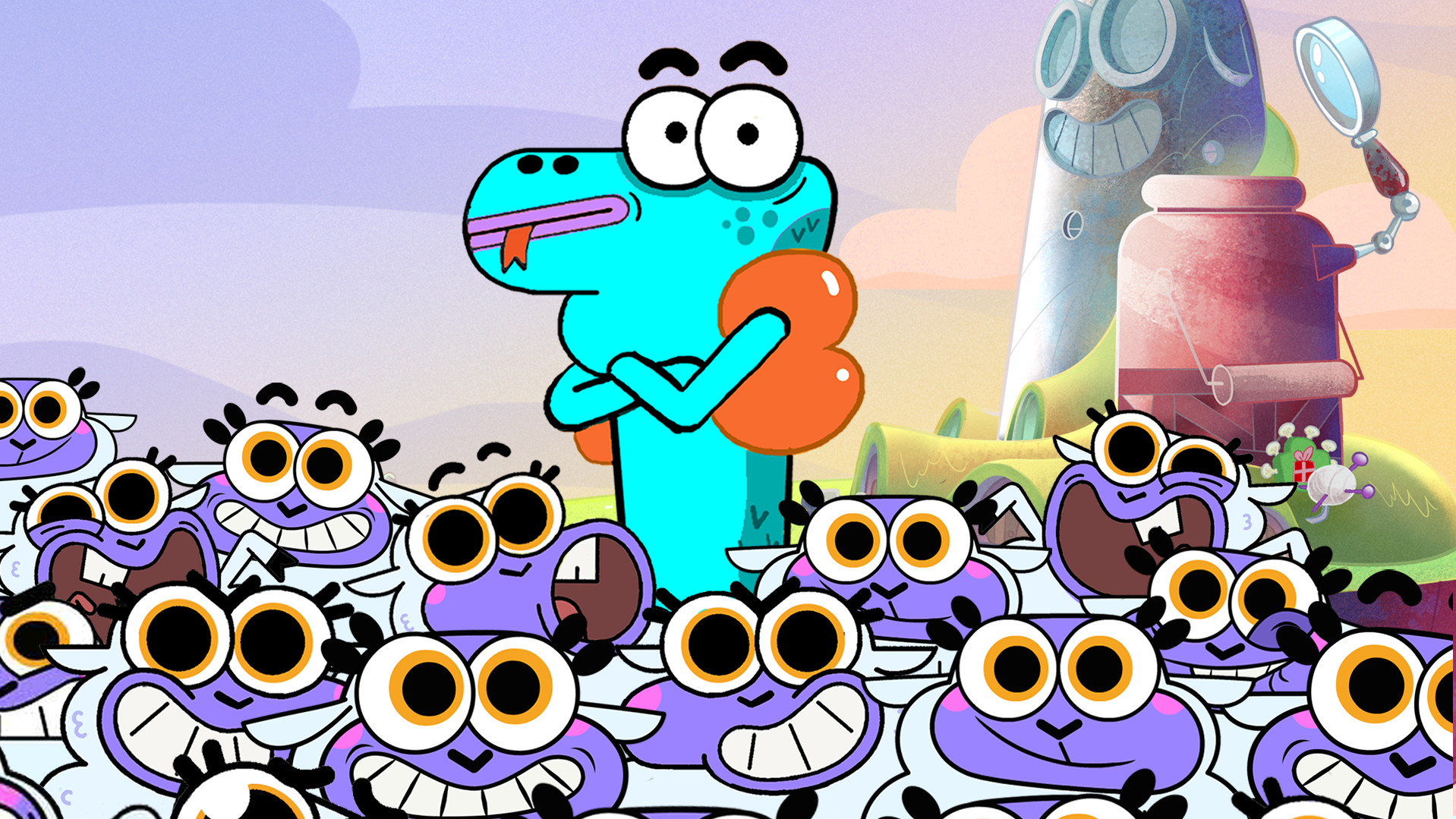 PUBLISHED 31st August 2023
Komodo No Chill, our new kids' project presented at Cartoon Forum
Cartoon Forum 2023
19 to 22 September
Ellipse Animation is developing Komodo No Chill, a series for 6 – 9-year-olds directed by Emmanuel Klotz and Louis Musso and produced by Gaëlle Guiny. This new 2D slapstick series is an original creation and will be presented at the Cartoon Forum on Wednesday 20 September at 9.45 a.m. in the Blue Room by Emmanuel Klotz, Louis Musso and Gaëlle Guiny.
Naïve, food-loving, boisterous and unabashed, Komodo is shipwrecked on an island guarded by a herd of over-enthusiastic miniature sheep. In search of food and warmth, Komodo systematically gets on the sheep's nerves and proves to us, once again, that adventures sometimes lie where you least expect them. And as Komodo and the herd are as excessive and unstoppable as each other, they end up creating overwhelming catastrophes!
"This brand new original creation is an important phase in our development strategy and we are thrilled to present this slapstick series to professionals at the Cartoon Forum. We really wanted to explore this genre but have been waiting for THE project that we could take the first step with", said Caroline Audebert, Managing Director of Ellipse Animation.
"Komodo No Chill will enable us to renew the creativity of Ellipse Animation and continue our development strategy. This project, helmed by the talented Emmanuel Klotz (The Real Life of Teachers, Bionic Max, Ernest & Rebecca, Lascars the movie …) and Louis Musso (storyboard supervisor on Zig & Sharko, Mister Magoo, Karate Sheep, Lascars the movie…) seems to be the ideal way into this diversification… and humour. By combining adaptations and original creations, we are continuing to enhance our line-up to provide French and international audiences with a great diversity of programmes and genres", said Lila Hannou, VP creative Development and Strategy at Ellipse Animation.
Synopsis
Komodo is a good-natured but shameless monitor lizard who has watched his exotic habitat get swallowed up. His raft drifts up until it brings him to the other side of the globe, to the tail-end on the small island populated by a herd of small dwarf sheep who seem adorable and peaceful at first… But looks can be deceiving! The territorial and zealous guardians of the archipelago, continue to remind the invasive Komodo that their island is not an all-inclusive vacation club where he can just chill!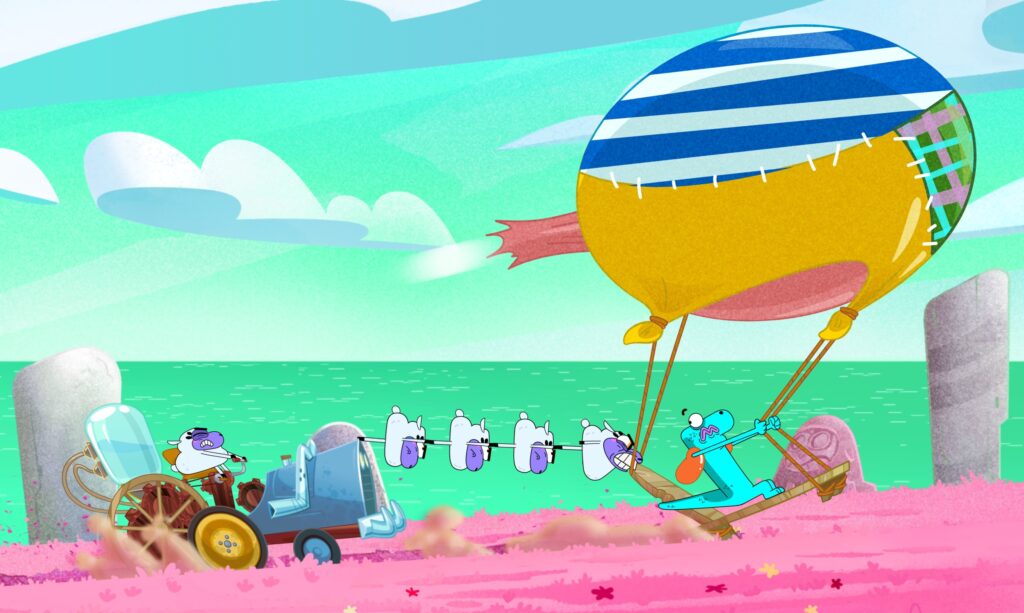 Technical information
Producer: Gaëlle Guiny
Director: Emmanuel Klotz and Louis Musso
Format: 78×7′
Audience: 6-9 years old
Genre: Comedy
Animation technique: 2D
Graphics authors: Raphaël Chabassol and Thomas Digard
Distribution: in progress
International distribution: Mediatoon Distribution